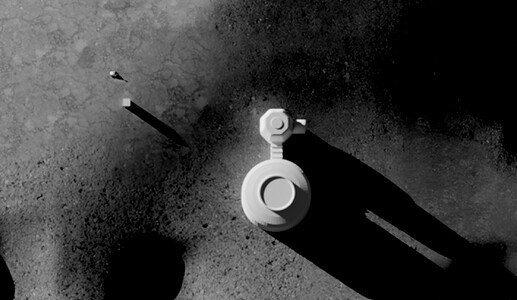 Overview
SatComm (working title) is a narrative hard sci-fi map-reading-and-tagging game where the player looks over real-time, time-delayed, and archival lunar satellite imagery and commands a small robotic rover to survey the land for anything worth studying closer, and uncovering activites the agency may not be aware of.
Goals
I wanted to focus on creating a game that played with persistence (the game continues to progress while you're not playing) in order to demand less of your time. Actions take real-world time to complete, and each play session will often be no more than 10 minutes of reading messages and setting up the next slate of actions.
Update Frequency
I work full-time as a games programmer and work on this project mostly on the spare time I have on weekends while being as careful as I can not to let myself get burned out. So updates are probably not going to be frequent! But I will update this dev log as I make noteable progress!
I'll post updates in the replies, and edit this first post with updated info and nav links to keep things organized!